Teeth whitening is one of the most popular cosmetic dental treatments, providing a rapid, non-invasive, and cost-effective option to improve one's smile.
Much lower rate of risk than

at-home teeth whitening

.

Visible outcome at once.

Minimize side effects such as tooth and

gum sensitivity

.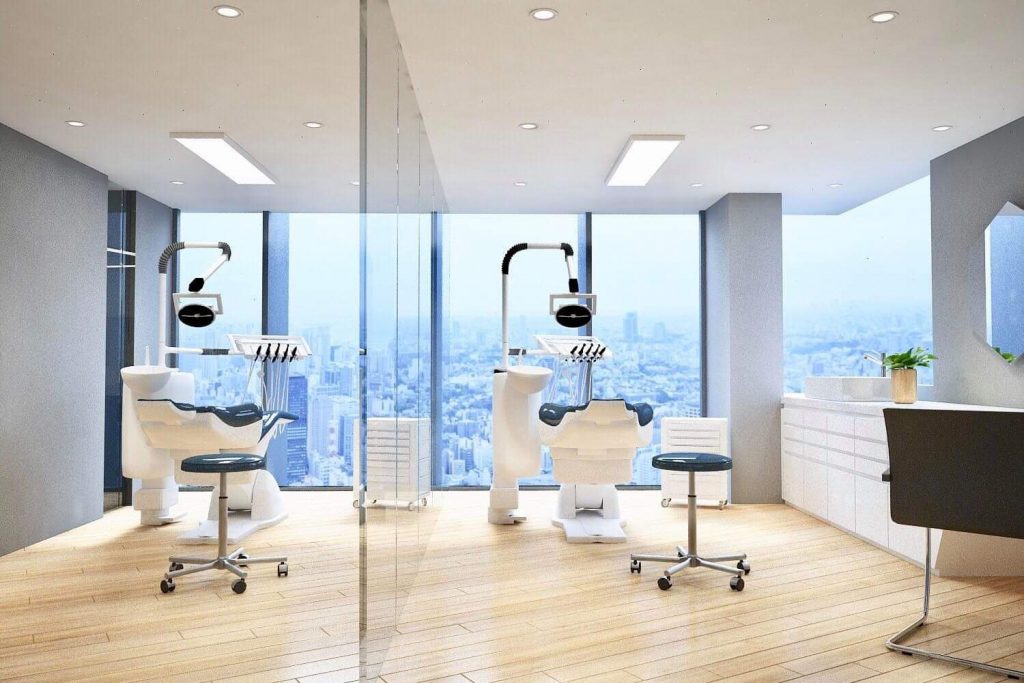 Disadvantages of in-office teeth whitening
More expensive than the at-home process.

The following elements can influence the outcome: age, genetics, daily dental routine, food, and stain level.

Even after the procedure, stains and plaque will accumulate on your teeth. Monitoring is required in addition to a home teeth-whitening treatment with a lower chemical concentration to retain your teeth's bright white appearance.
Who is the candidate for in-office teeth whitening?
If the following are the major causes of your tooth discoloration, you should consult a dentist to treat them:
Smoking

Regular consumption of foods and beverages with a dark tint, such as wine, coffee, and soft drinks

Your teeth will darken with time, turning yellow, brown, and blue-gray (due to genetics or eating habits). Teeth that are discolored are more likely to benefit from whitening treatment.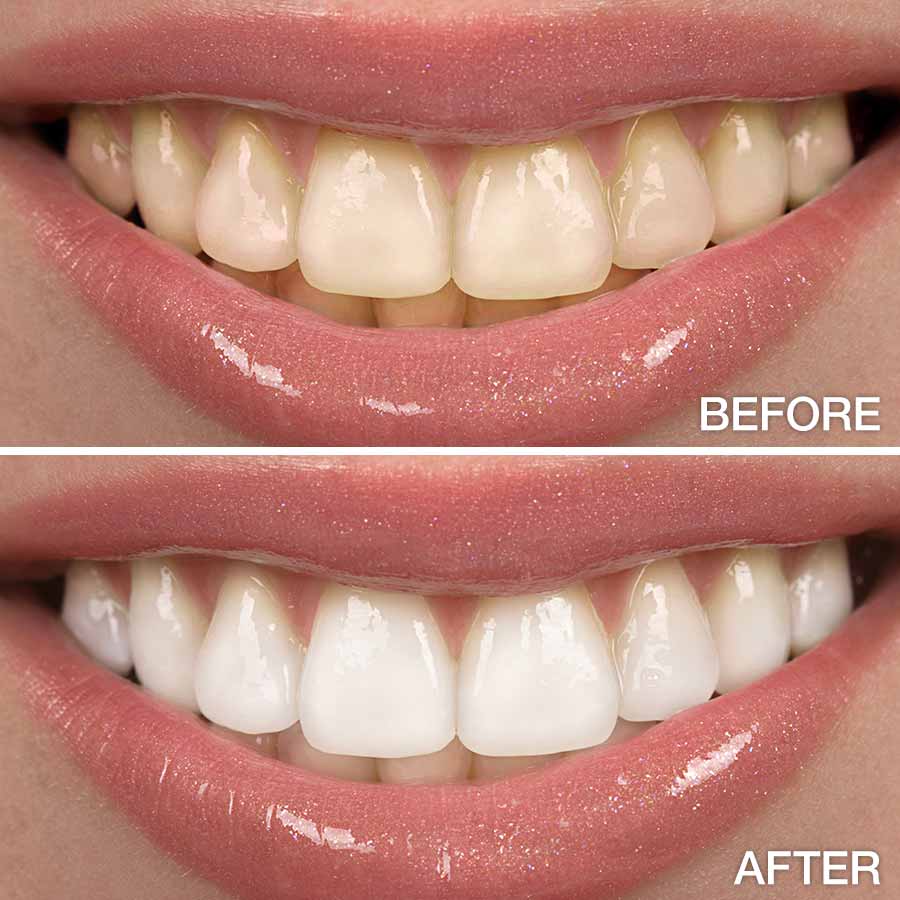 Who cannot get their teeth whitened in-office?
Despite its benefits, you might not be a good candidate for this dental surgery if you:
Under the age of 18

Have synthetic crowns and visible dental fillings

Are breastfeeding or pregnant

Have teeth and gums that are sensitive: To eliminate stains, our doctor may recommend at-home teeth whitening with low concentrations of carbamide peroxide.

Persistent stains: Strong whiteners used in dental clinics may not remove all stains. In certain cases, a rigorous at-home teeth-whitening program or an alternative to hydrogen peroxide, such as dental veneers, crowns, and fillings, may be required.

Possess translucent teeth as a result of aging, particularly the front tooth's weaker state.
What is suggested before a teeth whitening procedure?
The following actions will be taken by your dentist in order to get ready for the procedure:
To get rid of all the plaque, food fragments on the surface, and spaces between the teeth, your teeth are cleaned.

Your dentist will then do a more complete examination to search for hidden concerns such as gum disease and severe tooth decay.

Furthermore, images of the shape and color of your teeth are taken to compare with the color scale, giving your dentist a clearer picture of the changes that have happened.
What is the price for teeth whitening?
Chỉnh sửa
CODE
CATEGORY  
PRICE(VND)
Giá Tẩy trắng (See more…)
Teeth Whitening
TT01
Giá Tẩy trắng răng nhanh BEYOND, USA
In-Office Whitening
3.000.000
TT02
Giá Tẩy trắng chậm BEYOND, USA
Take-home Whitening kit with tray
2.000.000
Where to go for teeth whitening in Hanoi and Ho Chi Minh city?
The dentist will first do a comprehensive dental examination. Before the whitening operation begins, any problems, like cavities, will be identified and remedied. Once the stains are visible, they may decide how to successfully cure them. If the stains are irreversible, they might discuss bonding or veneers, which cover the teeth with a synthetic substance.You can visit BeDental in HCM or Hanoi to experience exactly the same services.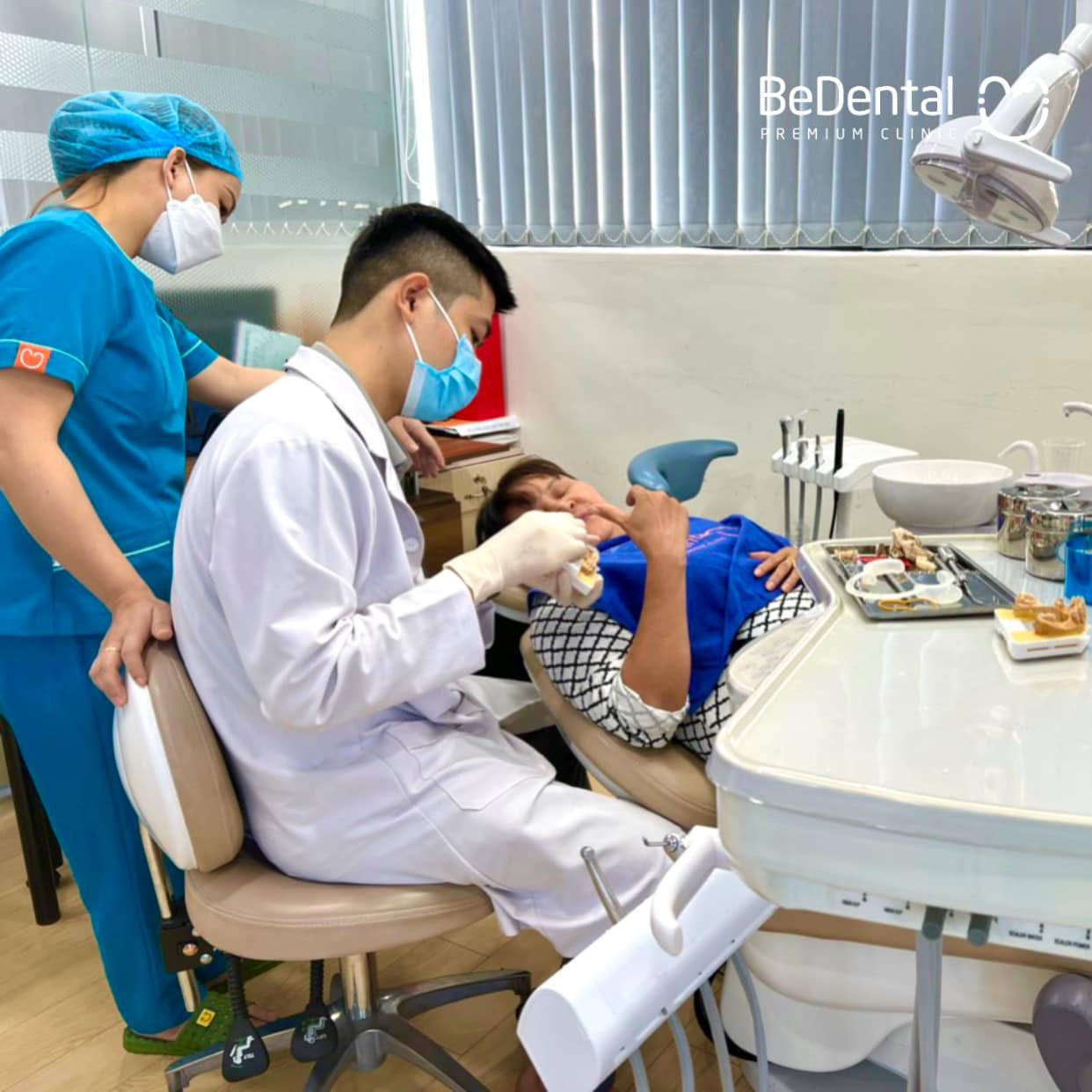 Dentists take precautions to keep peroxide away from the gums during the whitening procedure. Furthermore, the length of time the chemicals remain on the teeth is precisely timed. Teeth whitening is made as safe as possible by using these measures.
Before the chemicals are administered twice, washed off, and repeated, the gums must be cleansed and prepared. Unlike when a patient whitens their own teeth, how many further sessions may be necessary to get the desired results will be evident under the dentist's observation.
Should you do teeth whitening at a Salon or Spa?
Teeth whitening procedures are now available in salons, day spas, and even tiny kiosks and tanning beauty salons. It appears to blend nicely with other services offered in this shop space, such as hair styling, brow waxing, and other cosmetic items. Although the people who sell teeth-whitening products may be qualified estheticians, they are not dentists. Customers should use caution while dealing with the procedure's performance.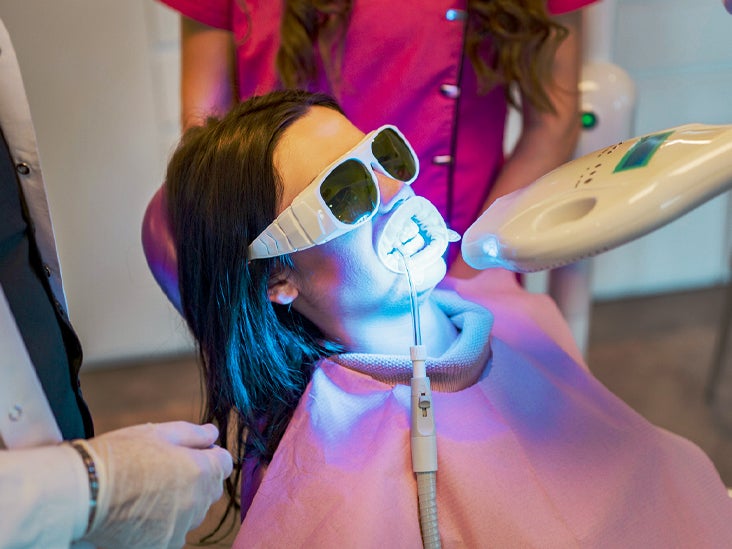 There is no guarantee that the person doing teeth whitening at a salon or spa has received the requisite training. Even though they have some training to utilize the approach, they are neither dentists or dental hygienists. Because there is no dental checkup conducted beforehand, unlike at a dentist's office, there is a risk of placing harsh chemicals on already damaged teeth or gums.
Anyone who is not a dentist cannot whiten teeth in a variety of ways. Non-dentists can dodge the law in a number of ways by not touching the customer. After getting the whitening trays from the supplier, the buyer applies them themselves. Following that, the salon employee must glide the light gently over their mouths without making direct contact.
Below is an article that Lang moi shares for you, if you have any questions that need to be answered, don't hesitate to contact us!