Porcelain veneers may be the solution for you If you're ready for improved oral health and a smile you'll love.
Advantages of porcelain veneers
Porcelain veneers are the most popular aesthetic treatment for improving your smile as well as functional issues.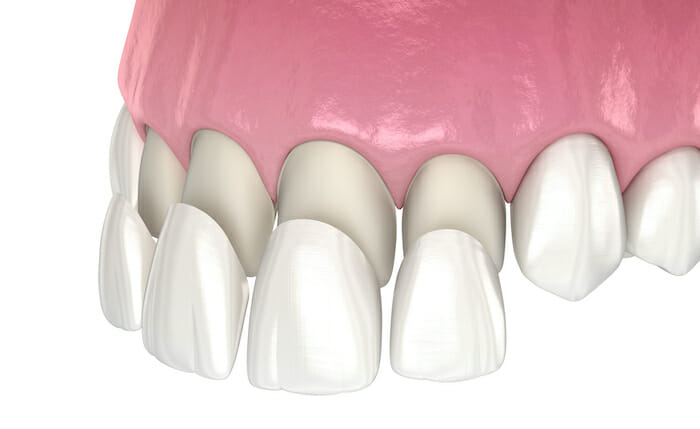 Veneers help:
Alignment: Fill in any gaps or crooked teeth. Veneers also improve your bite and align your teeth properly.

Tooth integrity: Veneers conceal dental problems such as broken, chipped, or cracked teeth. When you smile, you feel more confident and gain brightness.

Tooth discoloration: Porcelain veneers not only offer you a bright, white smile, but they also remove discolouration, stains, and yellowing of the teeth.
Disadvantages of porcelain veneers
During the veneer procedure, the dentist will remove some enamel from your teeth until the veneers fit properly. As a result of enamel loss, your teeth may feel sensitive. This will be clear if your meals are hot or cold. To avoid these problems, your dentist may prescribe several medications and treatments. If the medicine does not work for you, you should see your dentist.
During the veneer placement operation, you may feel some discomfort. Because of the opening, your mouth and jaw may become weary. If you are experiencing significant pain and tingling, you should see a dentist. Dr. Thuy Nga of BeDental assures that every stage of the process is painless.
It will take some time for the gum tissues to adjust to the new veneers, and you may have minimal gum irritation. A comprehensive examination by your dentist will reveal the underlying reason for the inflammation. Remember to attend the check-up since detecting any problems from the operation is crucial.
Patients who get veneers are at a higher risk of trauma than the general population. This is because some tooth enamel must be removed. If the pulp in your tooth is not properly removed, it may die. To avoid this, having your teeth crowned rather than coping with such an accident is always a smart option.
Porcelain veneers are advised to closely match the color of your teeth. However, the veneers are unlikely to match the color of your natural teeth. Before obtaining veneers, consider having your teeth whitened.
Porcelain veneers procedure
Some dentists will begin by grinding down the teeth and then making an impression of your teeth for the creation of a mold. Then they'll send the mold out to a lab for the porcelain veneer to be made.
Once the veneer is ready, your dentist can place it on your prepared tooth and cement it in place. Temporary veneers may be used until the permanent veneers come back from the lab.
Meanwhile, other dentists may use CAD/CAM technology so a computer can design the veneer. Your dentist can make the actual veneer right there in the office.
Does porcelain veneer hurt?
No! During treatment, the majority of patients report no pain or discomfort. This is due to the minimally invasive process. Veneers require only the removal of a thin layer of enamel from your teeth as preparation.
Because this layer of enamel is the same thickness as the veneer, it is removed to ensure a seamless fit. This can be done with a local anesthetic, and the layer of enamel is so thin that the patient feels no pain.
Can you go back to normal teeth after veneers?
Keep in mind that veneers are permanent and need preparation of your natural teeth (light shaving). You cannot return to your natural teeth after you have received them.
Veneers' cost varies depending on your requirements and goals. Porcelain veneer prices typically range from 1.000.000 VND to 16.000.000 VND. With regular dental care, they may last up to 20 years, making them an excellent investment.
In addition, at BeDental clinic, you can receive a warranty valued from 7 years to permanent, depending on which type of veneers. In particular, for Porcelain Veneer Venus from Germany you have an authentic 7-year warranty. Besides, you are free to choose your installment plan through credit cards from various banks such as Vietcombank, Sacombank, VPBank, HSBC,… The installment process is quick and very simple.
Factors that affect the cost of porcelain veneers
The fastest way to get the exact price for your condition is to schedule a consultation with a cosmetic dentist. Your dentist will give you an estimate for the price of porcelain veneers for your entire mouth, one or two veneers, and temporary veneers if you require them.
3 factors influence the cost of porcelain veneers, including:
Geographic location: When spending money on veneers, bear in mind that the cost of your veneers will depend on where you live. There will be a pricing difference between a dentist in Hanoi and one in Hue.

Case difficulty: How many teeth must be covered with veneers for your desired smile will determine how difficult your situation is.

Expertise of the dentist: Last but not least, it matters a lot how skilled your dentist is.
To ensure that your veneers will seem natural and endure for decades, you should spend on high-quality materials and a dentist with extensive training.
Where can you go for porcelain veneers in HaNoi and HCM city?
You can visit BeDental in HCM or Hanoi to experience exactly the same services with reasonable prices. 
CODE
3. Non-removable denture :
Porcelain teeth backed with metal (See more..)
PH08
Porcelain teeth backed with metal (Ni,Cr)
1.000.000
PH09
Porcelain teeth backed with metal Vivadent France (Cr,Co)
1.200.000
PH10
Porcelain teeth backed with metal Jelenko USD (Cr,Co)
1.500.000
PH11
Porcelain teeth backed with titanium
2.500.000
Non-metal Teeth: (See more)
PH20
Porcelain Veneer Katana from Japan (7-year warranty)
2.900.000
PH19
Porcelain Veneer Venus from Germany (7-year warranty) (See more..)
3.500.000
PH12
Porcelain Veneer Roland from Germany (10-year warranty) (See more…)
4.500.000
PH13
Porcelain Veneer Roland HD from Germany (10-year warranty) (See more…)
5.500.000
PH14
Porcelain Veneer Ceramil from Germany (10-year warranty) (See more…)
6.000.000
PH15
Porcelain Veneer Emax from Germany (15-year warranty)
7.000.000
PH13-1
Porcelain Veneer Htsmile from Germany (15-year warranty) (See more…)
7.000.000
PH15-1
Porcelain Veneer Emax press from Germany (15-year warranty)  (See more…)
8.000.000
PH15-2
Porcelain Veneer Cercon from Germany (15-year warranty) (See more…)
7.000.000
PH16
Porcelain Veneer Nacera from Germany (10-year warranty)
7.000.000
PH17
Porcelain Veneer Lava 3M Plus from USA (15-year warranty) (See more…)
8.000.000
PH21
Porcelain Veneer 3M Lava Esthetic from USA ( 15-year warranty)
11.000.000
PH22
Porcelain Veneer Lisi from Japan ( 15-year warranty) (See more…)
11.000.000
PH18
Porcelain Veneer Diamond from USA ( Lifetime guarantee)
16.000.000
After a short period of operation, the center quickly established itself as a popular destination for dental treatments and a leader in the area of dentistry. BeDental is set to become the top dentistry facility in Vietnam, thanks to highly qualified dental specialists, cutting-edge technology, and cutting-edge equipment such as a 3D Scan CT scanner, Panorama and Cephalo X-ray machines, a laser teeth whitening system, and so on. BeDental was established with the mission "Sow smile, spread success", and believe that everyone deserves to have a charming and confident smile. That's why Be tried their best to solve the dental problems or obstacles that hide your stunning smile.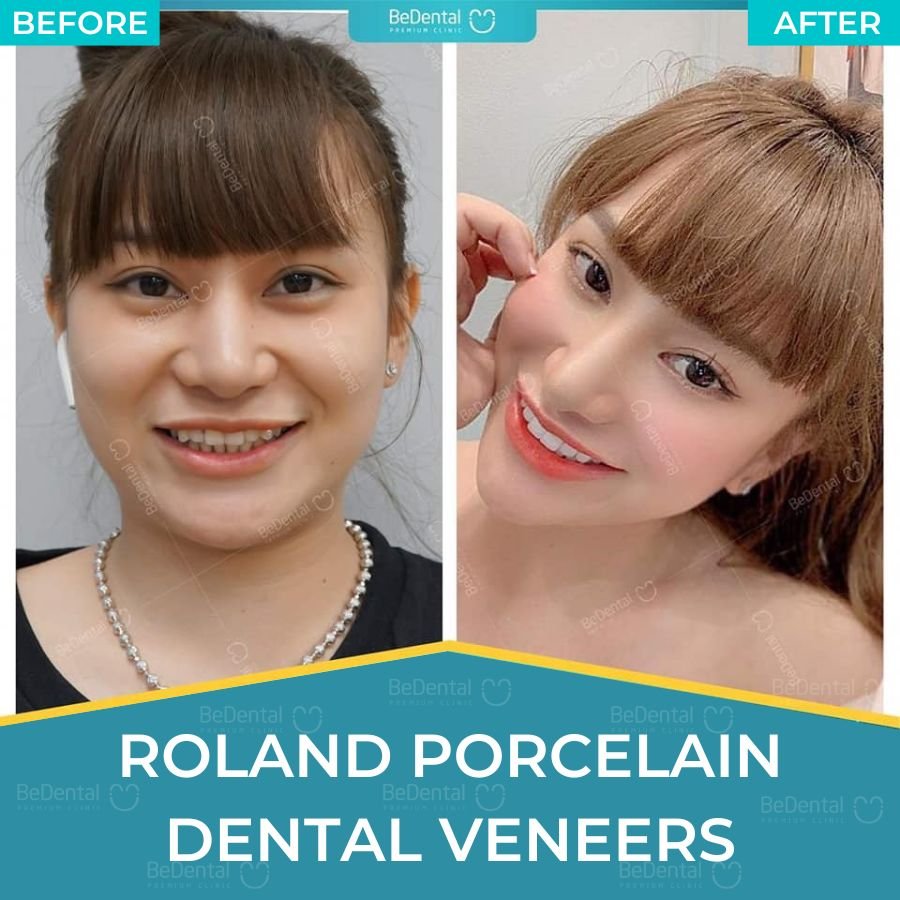 With the best dental professionals in Vietnam, BeDental brings devotion and dedication to every customer as if we were family. BeDental is a reputable and professional dental system with various branches in city centers, which helps customers travel easily. In addition, BeDental has the latest imported dental equipment, which is certified for safety by the Ministry of Health. 5-star facilities provide customers with a relaxing atmosphere while experiencing high-class dental services.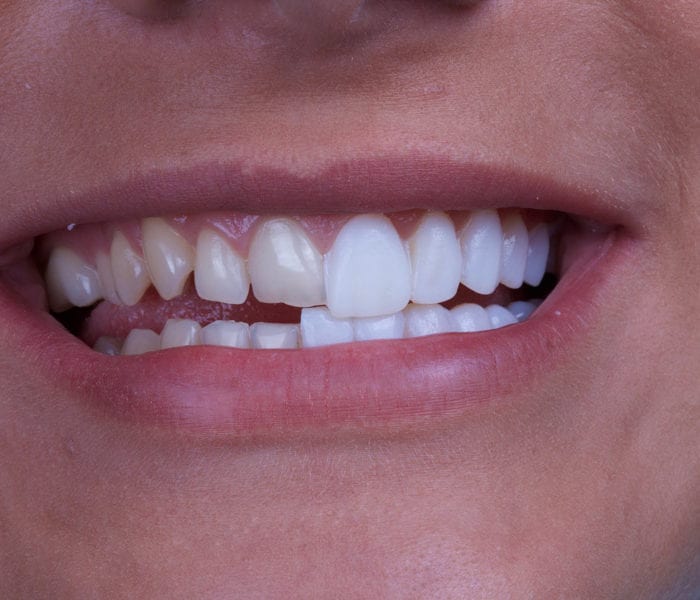 Below is an article that Lang moi shares for you, if you have any questions that need to be answered, don't hesitate to contact us!