Gum contouring? Does it hurt? Nowadays, everyone's gum line is unique. Some are extremely high, while others are extremely low. It's possible that some are uneven.
If you feel self-conscious about your gum line, there are ways for improving it. Gum contouring, also known as gingival sculpting or gingivoplasty, is one option for redesigning your gum line.
In certain cases, your dentist may even prescribe it, especially if you have gum disease that is interfering with your oral health. But what exactly does it entail?
This article will define gum contouring, explain how and when it is done, and how long gum contouring takes to recover.
What does gum contouring entail?
Gingival sculpting or gum contouring is the process of modifying the gum tissue that surrounds your teeth.
Gum contouring is a method for removing excess gum tissue around your teeth. If you have gum recession, the method includes repairing gum tissue.
Gum contouring is typically an elective procedure. This means that it is not medically necessary. Instead, it is done to improve the look of the gums, teeth, or grin.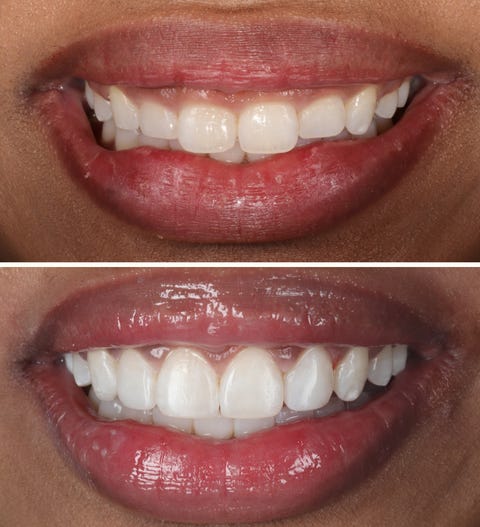 When is gum contouring necessary for medical reasons?
Gum contouring is a cosmetic dentistry procedure that employs a minimally invasive laser to remove and re-sculpt uneven or excessive gum tissue, allowing you to improve your dental health. Soft tissue sculpting, on the other hand, usually involves bone recontouring, which a laser cannot do alone. The result is healthy, natural-looking gums that give you a lively, young, and appealing grin that increases your self-esteem and attraction.
Gum contouring procedures can be performed for both aesthetic and oral health reasons, such as poor dental hygiene. Deep gum pockets may arise as a result of improper dental cleaning and the accumulation of calculus and plaque.
Gummy smiles (excessive gingival display), uneven (asymmetrical) gum contours, the loss of papillae (little pieces of gum tissue between your teeth), and exposed root surfaces are all common aesthetic issues that can be rectified.
It can also help with the look of teeth that are "too tiny" or have an unusual shape. This can occur when the gum tissue around the teeth has grown down and over a large amount of them, creating the appearance of undersized or crooked/oddly placed teeth. Gum contouring is removing and reshaping extra gum tissue in order to raise the gum line and expose more teeth, as well as level out the gum line for enhanced symmetry. This technique eliminates excess gum tissue without leaving a gap, exposing only the visible area of the tooth.
Gum contouring is frequently performed for aesthetic purposes. There are, however, some situations when it is medically required. If you have periodontal disease, gum contouring may be a treatment option. However, your dentist will initially try to treat gum disease without surgery. For example, antibiotics to eliminate germs and infections and dental cleanings to restore gum health.
If these measures are unsuccessful, your dentist may suggest pocket reduction surgery on the gums and surrounding bone to save the tooth. You may also need a regeneration procedure to restore fractured bone and gum tissue.
These procedures may include gum contouring. Dental insurance may cover all or part of the cost if it is judged a medical necessity. Contact your health insurance provider to find out what is covered and whether there are any out-of-pocket expenses.
What does gum contouring involve?
Gum contouring is most commonly performed by periodontists and cosmetic dentists. You will most likely be awake during the procedure. Before the doctor begins, you will be given a local anesthetic to numb the gum area. Using a soft tissue laser or scalpel, the doctor will remove excess gum tissue and reshape the gumline to display more of the tooth during the procedure. Sutures may be used to keep the gum tissue in place.
If your gums recede and your doctor feels the need to add gum tissue, tissue from another portion of your mouth, such as your palate, will be taken. Surgery ties this tissue around your teeth to extend and modify your gum line.
The extent of the gum contouring and the amount of resculpting necessary define the time of the therapy. The mild in-office gum contouring surgery normally takes about an hour. After a local anesthetic is applied to the gums, a soft tissue laser is used to cut away, re-contour, and seal the excess gum tissue. There is just minor pain, and no bleeding or stitching occurs.
The surgery to remove tissue and bone usually takes longer and involves more stitches, but it is painless.
Treatment Planning and Consultation
Your evaluation and subsequent treatment plans will be fine-tuned based on the state of your gums and your sculpting goals.
During a normal appointment, your dentist, for example, may notice that the tissues surrounding your teeth are receding or excessive. If this is the case, your session may include a discussion about gingival tissue regeneration as a method of preventing, treating, or terminating periodontal disease. As therapeutic options, your dentist may prescribe flap surgery, bone grafts, tissue grafts, gingiva colored composite build-up, or tissue stimulation.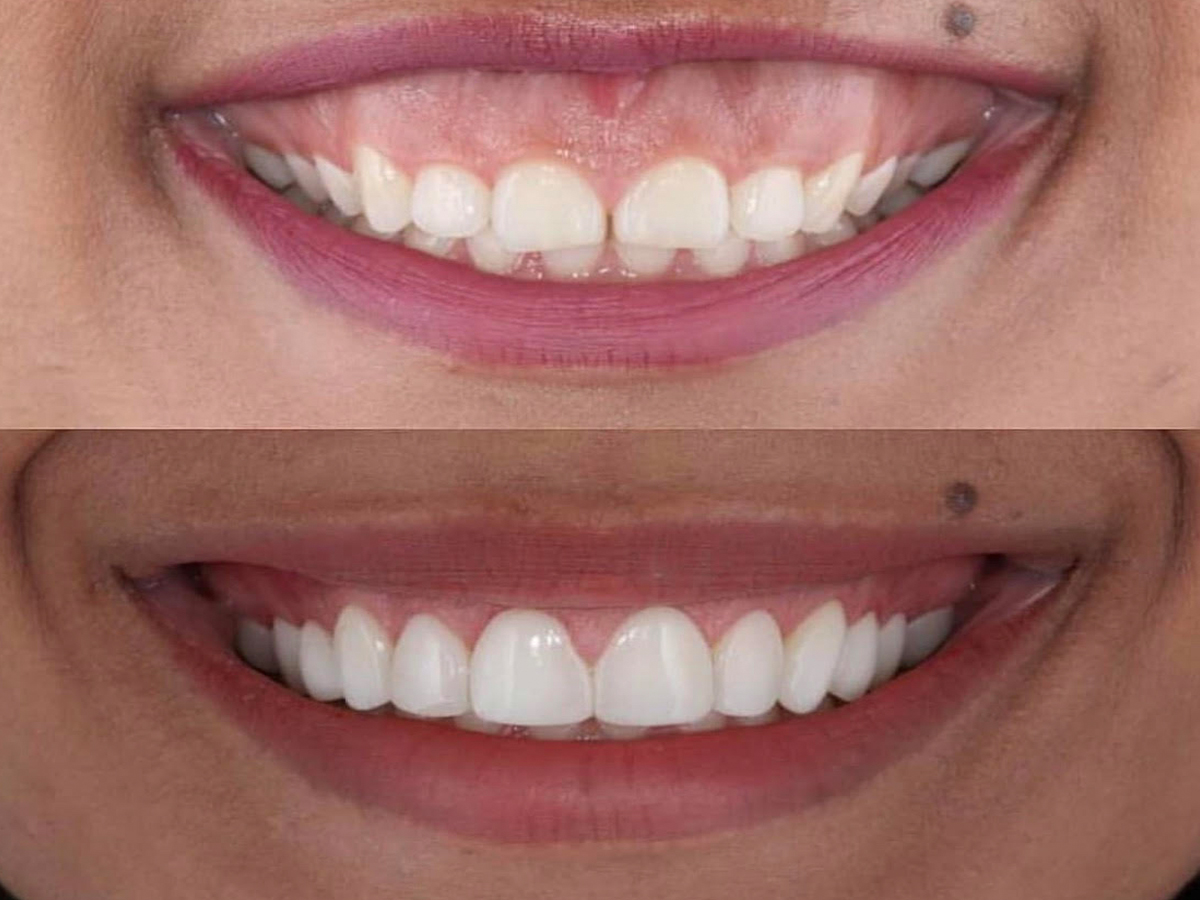 If you're thinking about getting veneers or a smile makeover, your dentist may indicate that your gum line is uneven or that you have too much gum tissue (gummy smile). If extra gum tissue must be removed, your dentist may offer laser treatments (which need little to no recovery time) or more invasive surgical procedures.
Your dentist will also inform you of the recovery durations for the process, as well as if you will require local anesthesia or sedation dentistry as part of your gum contouring treatment plan.
However, keep in mind that some procedures, such as those to correct minor gum line abnormalities, may be performed without a documented consultation or treatment plan. Thanks to today's dental laser technology, your dentist may now discuss and treat gingival asymmetry and gummy smiles during routine visits and/or cleaning sessions. Because each situation is different, additional factors may demand more in-depth conversation, planning, and advising.
Surgery aftercare and recovery
In general, swelling and pain are to be expected following therapy. The type of surgery you undergo will affect how long it takes you to recuperate and how much pain you experience during your recovery.
Gum contouring has a fast recovery period, however overall healing might take days or weeks depending on the breadth of the procedure. You may need to limit certain activities for a day or two depending on how you feel and any pain.
You should consume soft foods for 2 to 3 days after the procedure since your gums and mouth may be sensitive or inflamed. This might include soup, yogurt, oatmeal, and so forth. After surgery, your doctor will provide you nutritional recommendations and let you know if there are any foods you should avoid while healing.
You'll have a follow-up visit a few days or a week following the therapy. Your doctor will inspect your gums to determine how they are healing and to search for signs of infection. They may prescribe an antibiotic mouth rinse to reduce the risk of infection following gum contouring. Infections are characterized by increased pain, swelling, and gum discharge.
If your dentist advises gum contouring for oral health concerns, your health insurance may cover a portion of the expense. Check with your health insurance company to see how much is covered.
How does gingival sculpting help you?
Crown lengthening, also known as gingival sculpting, is a painless, rapid operation. You may return to your normal activities immediately after treatment, and the results are long-lasting.
The laser gingival sculpting procedure minimizes the risk of infection, reduces inflammation, and speeds up recovery by sealing and sterilizing the treatment area. Lasers also provide more accuracy, lowering the chance of harm to surrounding tissue.
Gum contouring provides psychological and social advantages, including improved attractiveness and self-confidence, increased social activity, and increased propensity to smile. Because you are happier, you look nicer and more approachable.
Potential Risks
Because gum contouring is considered cosmetic surgery, it is critical that your periodontist or dentist thoroughly inform you of any potential risks before treatment. However, because gum contouring is often performed under local anesthetic, there is no need to be worried about the risks associated with general anesthesia.
Although infections at the treatment site are extremely rare, you may suffer little swelling and pain following surgery.
Examine the credentials of the periodontist or general dentist providing the procedure to ensure that he or she is suitably certified and competent in oral surgery and the use of dental lasers, as well as substantial expertise and practice with gingival sculpting.
How much does it cost?
A treatment's cost varies based on the dentist and the breadth of the operation (e.g., number of teeth involved, how much excess gum must be removed, which method you are choosing). A standard laser gingivectomy involving one to three contiguous teeth, for example, costs roughly 1.500.000 VND on average, or 500.000 VND per tooth. Meanwhile, a gingivoplasty (maxillary bone resection) costs roughly 15.000.000 VND.
Do not underestimate the cost of dental treatment. In addition to aesthetic benefits, gum contouring provides health benefits. Excess gum tissue, for example, can aid in the prevention of deep gum pockets, which can harbor dangerous bacteria that cause infection and gum disease, such as gingivitis or periodontitis. Gum disease of this sort has also been related to heart disease, diabetes, and breathing problems.
It can also improve your mental health by making you look better and increasing your self-esteem and social confidence. Furthermore, doing gingival sculpting with laser surgery minimizes the risk of infection, promotes quicker healing, and allows for greater surgical accuracy to prevent injuring neighboring tissue.
Below is an article that Lang moi shares for you, if you have any questions that need to be answered, don't be hesitate to contact us!
SEE MORE: