Tư vấn chuyên môn bài viết:
BÁC SĨ DƯƠNG THỊ THÙY NGA
Bác sĩ chỉnh nha tổng hợp
Ngôn ngữ giao tiếp: Tiếng Việt, Tiếng Anh, Tiếng Nga
Đặt Lịch Hẹn
Xem Hồ Sơ
The most common sign of gum disease is bleeding gums. However, it might also be an indication of other health problems.
Brushing your teeth too hard or wearing dentures that don't fit properly can also cause gum bleeding. Gum bleeding can also be an indication of more serious dental problems, such as:
Periodontitis (an advanced form of gingivitis)

Cancer of the blood

Lack of vitamin

Lack of clotting cells (platelets)
The explanations for bleeding gums
Gum bleeding is usually caused by dental issues. Your gums become susceptible and prone to bleeding when you have periodontitis or gingivitis, an inflammation of the gums.
Gingivitis
Gingivitis is most commonly caused by the accumulation of plaque on the gum line over time. Plaque is the name for germs and debris that adhere to your teeth.
Brushing your teeth and removing plaque are the greatest ways to prevent cavities. If you don't brush and floss on a regular basis, plaque may continue to accumulate along your gum line.
If plaque is not eliminated, it can harden into tartar (calculus), causing additional bleeding. Furthermore, plaque accumulation around your gums may cause gingivitis.
Gingivitis symptoms include:
Swollen gums

Inflammation in the mouth and gums.

Bleeding gums.
Periodontitis
When gingivitis progresses, periodontal disease (periodontitis) might develop. Periodontal disease is an infection of the gums, jawbone, and tissues that link your teeth and gums. When you have periodontitis, your teeth could become loose or even fall off.
Lack of Vitamins
Vitamin C and vitamin K deficits may also cause gums to bleed freely.
If you have bleeding gums that aren't caused by poor dental care, have your doctor examine your vitamin C and K levels. Therefore, include both nutrients in your diet to ensure you're getting the vitamins you need.
Vitamin C-rich foods include the following:
Citrus fruits and juices

Broccoli

Bell peppers

Tomatoes

Strawberries

Potatoes
Foods containing great amounts of vitamin K:
Watercress

Kale

Spinach

Swiss chard

Lettuce

Mustard greens

Soybeans

Canola oil

Olive oil
During the duration of a pregnancy
Pregnancy is a medical condition characterized by hormonal shifts. These hormonal fluctuations might cause gum irritation and pain. Gum bleeding can be stopped at this time by maintaining proper hygiene. A dental appointment is required to prevent issues from developing.
A stressful situation
Stress can cause gingival inflammation, making the gums more susceptible to harm. Stress also suppresses the immune system, which promotes bacterial infection and interferes with normal coagulation processes.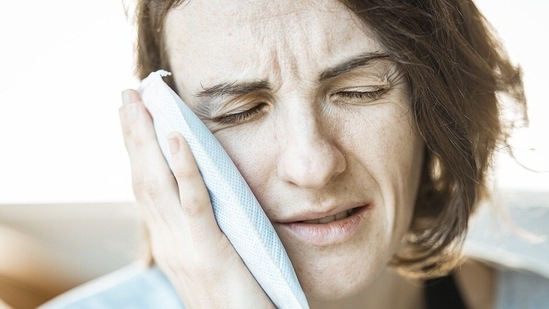 A shortage of blood (Anemia)
Anemia is a medical disorder caused by a shortage of red blood cells. Pernicious anemia, a kind of anemia linked to Vitamin B12 deficiency, also causes gingival bleeding.
Other reasons
Denture wearers may have bleeding gums occasionally. When dentures are excessively tightly placed, this is more likely to happen.
If your gums are bleeding due to dentures or other dental equipment, see a dentist or orthodontist. They may need to take fresh impressions to produce a more comfortable mouthpiece.
Treatment of bleeding gums
Maintain proper dental hygiene
Bleeding gums may indicate inadequate oral hygiene.
When plaque accumulates along the gum line, the gums become irritated and bleed. Plaque is a bacteria-containing sticky film that coats your teeth and gums. If you don't brush or floss frequently enough, the germs can multiply and cause tooth decay or gum disease.
Brush your teeth at least twice a day and floss once a day to enhance your oral hygiene. Here are some more suggestions for keeping your teeth healthy.
Pregnant ladies require extra care with their dental hygiene. Pregnancy hormone swings can also cause gum disease and bleeding gums.
Use hydrogen peroxide to rinse your mouth
As a disinfectant, you may have hydrogen peroxide on hand. It also removes plaque, promotes gum health, and stops gum bleeding. If your gums are bleeding, rinse your mouth after brushing with hydrogen peroxide but do not drink the fluid.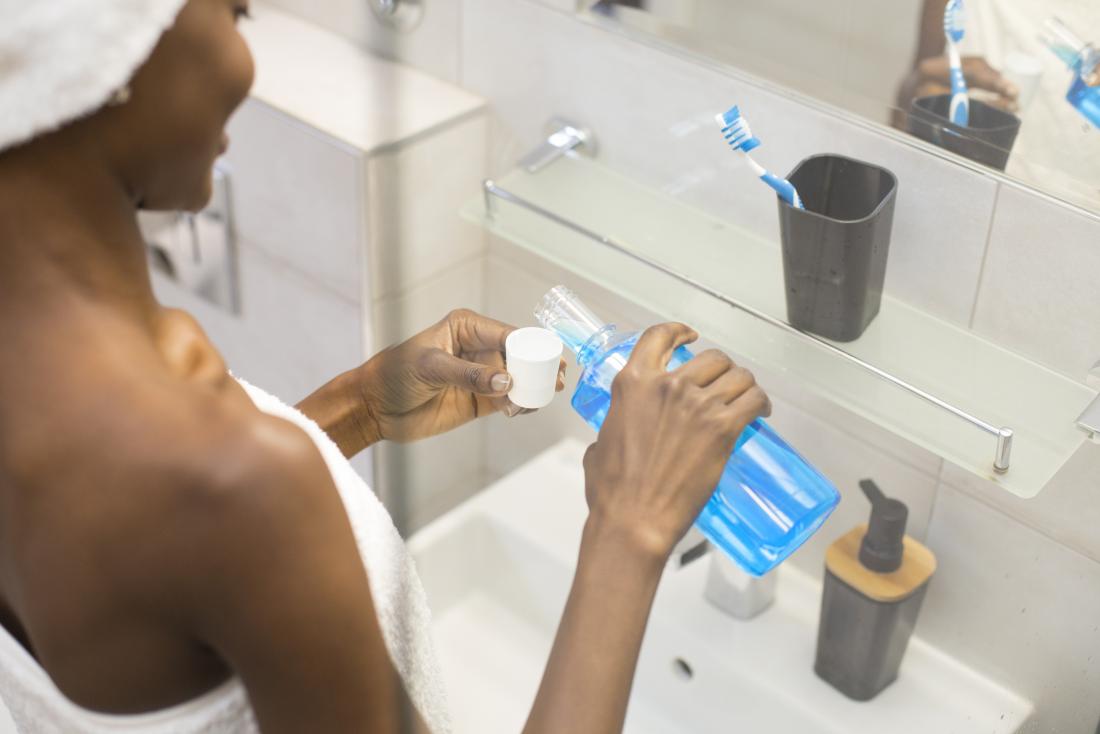 Gingivitis is an inflammation of the gums that can result in bleeding, swelling, and receding gums. In a trial of 99 people, some were given a hydrogen peroxide mouth rinse to see how efficient it was in reducing gingivitis and whitening teeth. The study discovered that the hydrogen peroxide-washed group had less gum irritation than the control group.
Quit smoking
Smoking is connected to gum disease in addition to increasing the risk of lung cancer, heart disease, and stroke. According to the Centers for Disease Control and Prevention Trusted Source, smoking is a primary cause of serious gum disease in the United States.
Smoking can weaken your immune system, making it more challenging for your body to combat plaque bacteria. This can result in gum disease.
Quitting smoking can aid in the healing of your gums and the cessation of bleeding. Consult your doctor about the best technique for quitting smoking.
Reduce your stress level
According to a reliable source, there is a relationship between periodontal disease and mental stress. Emotional stress, according to the study, has a deleterious influence on the immune system. This may weaken the body's defenses to the point where it is unable to combat a gum infection. More research is required, however, to understand the level of stress that might precipitate the start of this condition.
Emotional stress is thought to lead some people to ignore their dental health, which can contribute to plaque buildup.
Increase your intake of vitamin C & vitamin K
Eating vitamin C-rich foods will help improve your immune system and fight against gum infections that cause bleeding gums.
If you have gum disease, not obtaining enough vitamin C in your diet may increase your bleeding. In fact, even if you have exceptional dental hygiene, a vitamin C deficiency can cause gum bleeding.
You might also consider taking a vitamin C supplement with your doctor. Vitamin C is a potent antioxidant that builds connective tissue and preserves the lining of your gums, so make sure you receive enough every day. Adults should consume between 65 and 90 mg of vitamin C each day.
A vitamin K pill may also help with bleeding gums. Vitamin K is an essential vitamin since it aids in blood clotting. A deficit can result in easy bleeding, and Trusted Source discovered that it may induce gum bleeding.
Adult men should consume 120 micrograms of vitamin K daily, while women should obtain 90 micrograms, according to the Office of Dietary Supplements Trusted Source.
Use a cold compress
Gum bleeding isn't usually caused by gum disease. Trauma or damage to the gum tissue can also cause bleeding in the gums.
To halt bleeding, apply a cold compress to the gum line to minimize swelling and restrict blood flow. Apply an ice pack or a cold towel to your gums multiple times each day for 20 minutes on, and 20 minutes off.
Reduce your carbohydrate intake
Reduced carbohydrate intake may also enhance gum health and prevent gum disease, according to research. Carbohydrates and sugary diets promote plaque formation and bacterial growth. The more plaque that accumulates on your gums, the more probable it is that you will have bleeding gums.
Although brushing and flossing on a regular basis might help minimize plaque development, limiting carbohydrates helps prevent plaque formation.
Green tea should be drunk
Green tea use on a regular basis may also help to reverse periodontal disease and halt bleeding gums. Green tea includes catechin, a natural antioxidant that can reduce the inflammatory response of the body to germs in the mouth.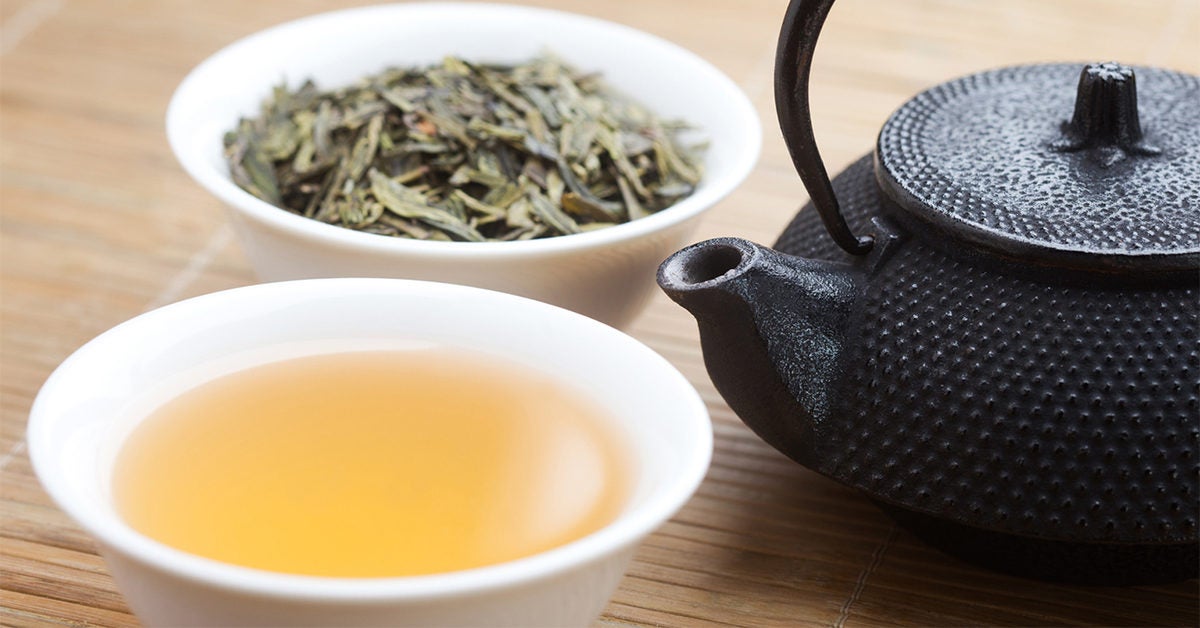 Green tea's usefulness in enhancing periodontal health was investigated in a research of 940 males. Researchers used probing to assess participants' periodontal pocket depth before and after drinking green tea, as well as any loss of gum tissue and instances of gum bleeding. According to the findings, the more green tea a person consumes, the better their periodontal health.
Q&A
When should I become worried about gum bleeding?
You should be concerned if the bleeding gums worsen. If the bleeding persists despite regular oral care, see your dentist as soon as possible. This means that any early indicators of periodontal disease or gum disease may be handled by your dentist before they worsen.
Why are my gums bleeding when I don't brush them?
Bleeding gums may indicate gingivitis or periodontal disease if you do not brush your teeth first thing in the morning. Despite frequent cleaning, plaque can still accumulate and create deposits on the teeth.
Is bleeding gums a severe problem?
Gums bleed for a variety of causes, ranging from inappropriate brushing techniques to more serious disorders such as gum disease. Gum bleeding is not hazardous in and of itself, but the underlying illness that causes it may be.
Do bleeding gums ever stop?
Unless you have gum disease, flossing correctly every day for three to ten days should reduce the bleeding. If the bleeding persists, contact your dentist for treatment.
Is it usual to have bleeding gums?
Gum bleeding is common, however, it is typically not a dangerous problem. After cleaning or flossing their teeth, a person may see some blood, which might irritate sensitive gums. Plaque or tartar buildup is the most common cause of gum bleeding in people.
What is the quickest way to get rid of gingivitis?
How to properly treat gingivitis.

Brush Your Teeth Twice a Day. 

Floss Your Teeth Once a Day. 

Use a Fluoride Mouth Rinse. 

Don't Skip Dental Appointments. 

Avoid Sugary Foods and Beverages.
Below is an article that Lang moi shares for you, if you have any questions that need to be answered, don't be hesitate to contact us!
> See more:
The Purpose, Risks, and 4 Steps of Dental X-Rays that You Should Know
Chipped tooth: Causes, Symptoms and 4 ways to Handle
How to Handle 3 Types Of Dental Emergencies While Working Abroad
Bài liên quan